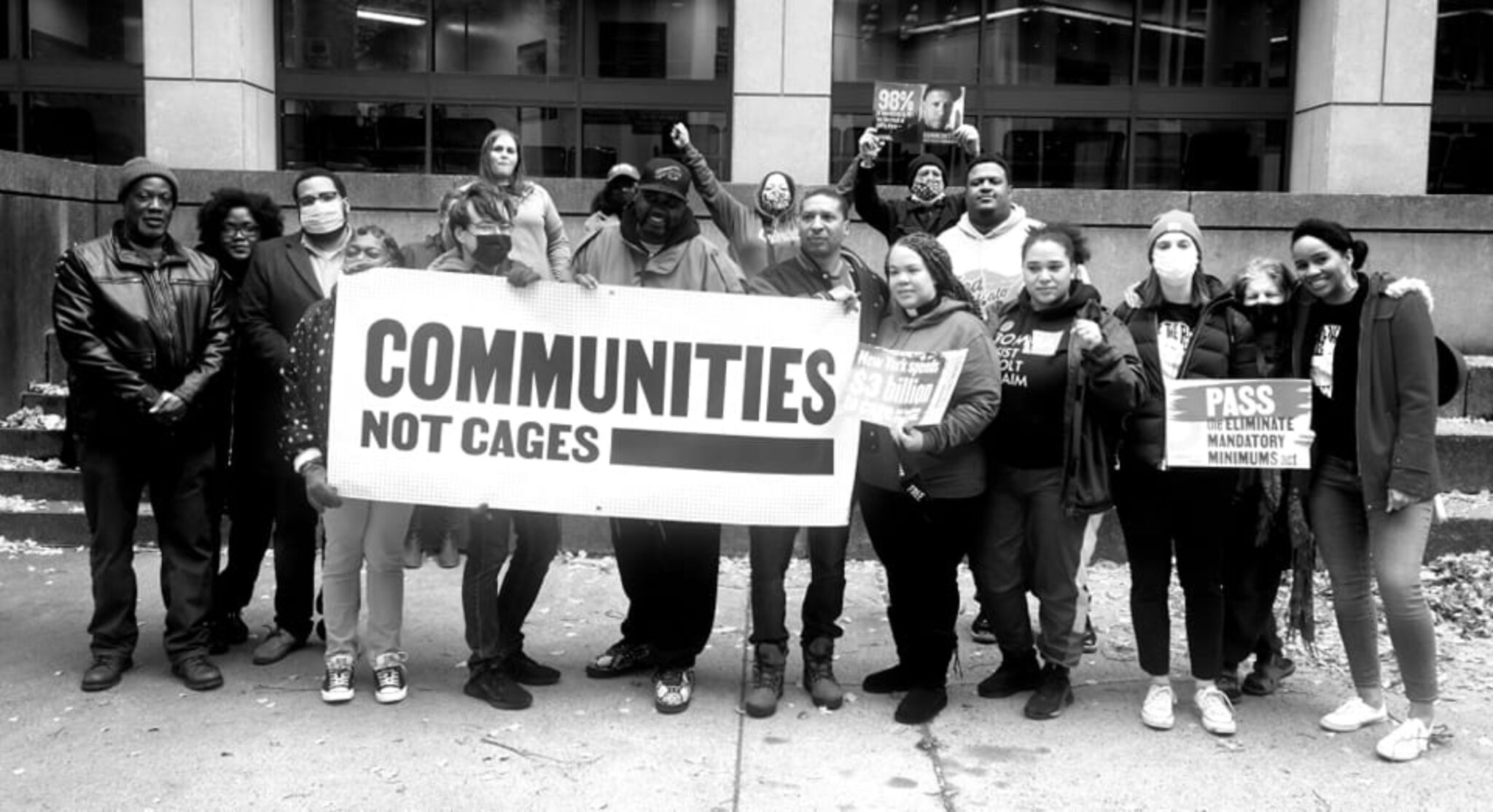 The daughter of a retired police sergeant, Tanvier experienced firsthand the impact of policies on a community's ability to access resources and thrive. Though she attended school in an adjacent town outside of Baltimore due to an unexpected opportunity, Tanvier endured housing instability and food insecurity throughout her high school years. She began working at age 14 to keep food on the table and support her younger sister and mother after a significant job loss. The juxtaposition of living in an overpoliced city with a lack of investment in community support while receiving an education in a wealthy school district exposed her to a series of inequitable systems hiding in plain sight.
The deaths of Trayvon Martin, Freddie Gray—just blocks from her mother's home—Alton Sterling, Philando Castile, and a growing list of Black lives stolen by police violence and vigilantism became a turning point to translate pain into power, power into policy.
As the Director of Policy Advancement at the Partnership for the Public Good (PPG), Tanvier guided advocacy and media strategies to advance the Community Agenda and statewide policies. She served as the lead communicator with PPG partners on policy issues and government relations. She was previously the Just Recovery Coordinator Good, helping lead the COVID initiative to implement policies across issue areas that contend with long-standing inequities magnified during the pandemic. Tanvier has worked alongside the directly impacted, community, and legislators to address the impact of our current crises—and their effects on divested and marginalized communities—identifying short- and long-term policies to counter structural inequalities throughout Buffalo and Erie County, and New York State.
Through her work, Tanvier was a member of the WNY Digital Inclusion Coalition, developing a community-centered roadmap to address the digital divide across the region. She also served on the Social Justice and Food Access Work Group of the Western New York Regional Food Systems Initiative, a nine-county effort focused on healthy, equitable, and accessible food systems, and the Buffalo Niagara Community Reinvestment Coalition, a group working to eliminate inequities and discriminatory practices within WNY's financial institutions.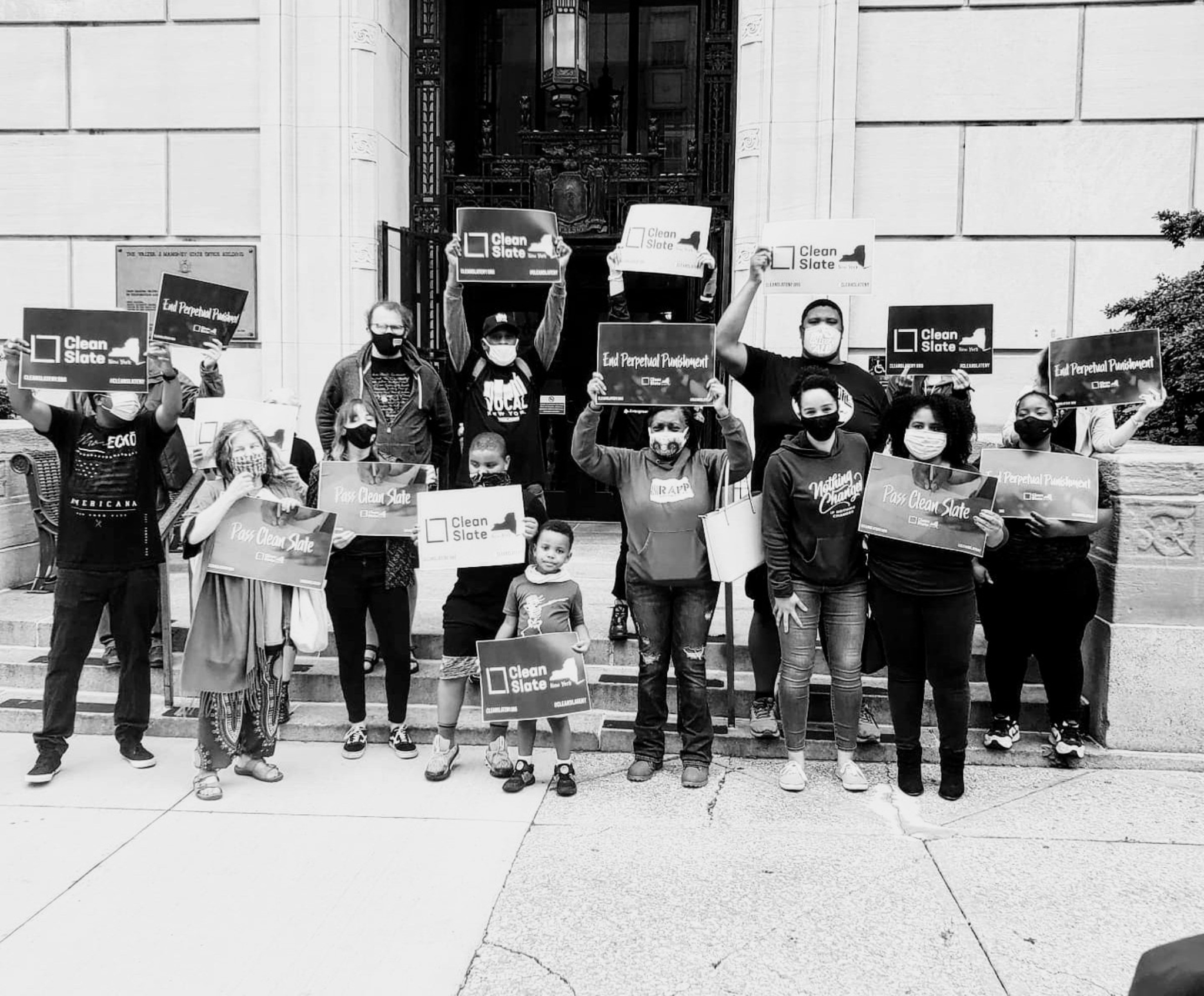 She's worked with the City of Buffalo, service providers, and community organizations to implement LEAD, a law enforcement assisted (pre-arrest) diversion program. As the Buffalo LEAD Working Group Coordinator, she facilitated meetings between stakeholders and worked with the City to finalize the memorandum of understanding. Tanvier fought alongside community members to roll out the public health framework that reduces both harm and recidivism, equipping officers with an alternative to arrest that addresses underlying needs and the mass incarceration crisis.
In spring 2023, Tanvier joined Common Justice as the Director of Policy to oversee the Policy Team and help win transformative racial justice campaigns. During her first month, the Fair Access to Victim Compensation Coalition won its first legislative victory after the New York State Legislature passed the Fair Access to Victim Compensation Act (S214A/A2105A), the coalition's first bill.
Tanvier oversees the Free the People WNY coalition state working group, uniting organizers, advocates, and impacted communities working on state-level campaigns that promote basic human dignity and ensure equity and harm reduction for our communities. The cohort uplifts decarceration through a racial justice lens and works across issue areas—housing, the carceral system, climate—with awareness the fight for anti-racist systems is intersectional. 
During 2020, the first year of the coalition, the state working group championed a series of bills the State Legislature passed:
HALT Solitary Confinement Act (S2836/A2277A);
Marijuana Regulation and Taxation Act (MRTA; S854A/A1248A);
Decriminalizing syringes and removing the ESAP limit (S2523/A868);
Less Is More: Community Supervision Revocation Reform Act (S1144A/A5576A); and
Housing Our Neighbors with Dignity Act (HONDA; S5257C/A6593B)
Tanvier spearheaded an effort for the Buffalo Common Council to pass a resolution supporting the Clean Slate Act (S1553A/A6399). On October 5, 2021, the Common Council unanimously passed a resolution, making the City of Buffalo the first municipality in Western New York.
As a contract Communications Lead for Freedom Action Now, she developed campaign and marketing strategies for the Wisconsin-based Black and Southeast Asian nonprofit.
Tanvier is the first Buffalo Urban League Young Professionals member to complete the National Urban League Washington Bureau's (congressional) Certificate in Advocacy Program. The former Community Service chair, Tanvier is also a former Western New York Peace Center board member and Racial Justice Task Force chair, and Amherst Community Diversity Commission board member.
She was an active member of the Working Families Party WNY chapter, was district PTSA Council delegate and Shared Decision-Making Committee member, and served on the PTA board of her children's school. Tanvier earned her Master of Public Administration with a public policy focus from the University of Baltimore, receiving the College of Public Affairs' 2021 Dean's Advisory Council Award for Academic Excellence before graduation.
Connect on Social (@tanvierpeart)